1998 Dodge Neon
100,000 miles on Car
15,000 miles on New Engine
$3900 obo
817-231-2430

Runs strong, cold air, nice stereo, excellent condition inside and out, great fuel mileage (30mpg mixed city and highway). Owned and maintained by Dodge factory mechanic.

Synthetic oil and filter, transmission fluid, antifreeze, brake and power steering fluid, spark plugs and PCV valve changed at 100,000 miles.

Powertrain: 2.0L SOHC rebuilt at 85,000 miles. Rebuild included .020 overbore with 10.2 to 1 pistons, heavy duty rings and ARP rod bolts. The cylinder head was ported and polished with oversized stainless steel valves and heavy duty valve guides installed and a 1995 model camshaft that had better performance and fuel economy than the 1998 and still ran on 87 octane fuel. Also installed was an ARP head stud kit, new water pump, timing belt tensioner and pulley, a heavy duty timing belt, heavy duty engine and transmission mounts, ceramic coated header, stainless dual exhaust and custom cold air intake. Engine break in was performed properly with standard Valvoline oil and switched to synthetic oil after 15,000 miles. The transmission was originally an automatic but swapped for a 5 speed for better fuel efficiency (2 to 3 mpg). Drive axles were rebuilt at 60,000 miles. The car also has a new Die Hard battery and new battery cables.

Chassis: The car has 4 wheel disc brakes with new brake rotors and ceramic pads, front and rear sway bars and strut tower bars and 15" factory Neon wheels with Dunlop tires that have 50% tread left. The suspension has been completely rebuilt with polyurethane bushings. New lower control arms and tie rod ends with grease-able fittings were installed at 80,000 miles.

Exterior: The car was painted at 85,000 miles with more clear coat than the factory which really lacked on these cars. Clear lens headlights and fog lights were added as well as a spoiler from a newer model Neon. All smaller bulbs were replaced with LED lighting inside and out.

Interior: The overall interior has been kept clean consistently and the condition is excellent with no rips, tears, stains, burns, etc. It has very little wear and looks nothing like it should at this age. The interior was upgraded with SRT4 Neon seats front and rear, the door panel inserts custom covered, window tint, tilt steering, cruise control and Mopar oil pressure and water temperature gauges. Also added was a Kenwood CD player with aux input and 10" subwoofer with custom amplifier mount.

I'm selling the car because I have found a new car I intend to buy and can't seem to quit finding things to upgrade or customize on the Neon. I've put a ton of money into the car (probably twice as much as I payed for the original car) and decided its time to move on. The car runs way better than it ever did when it was new and has been an excellent car for me.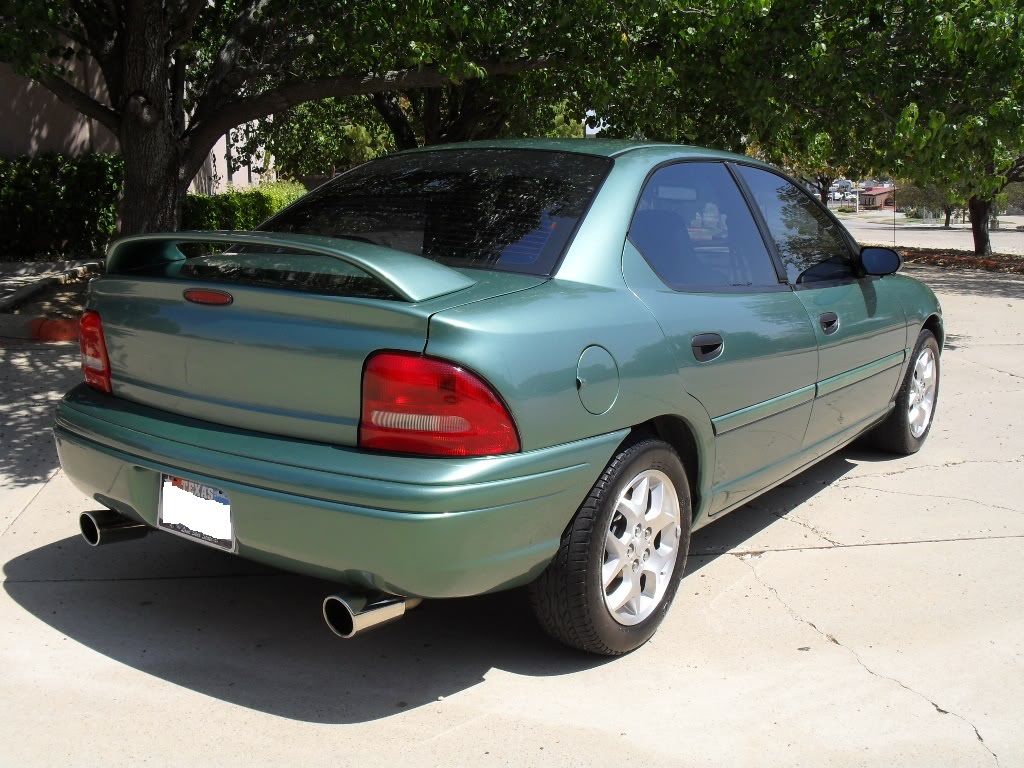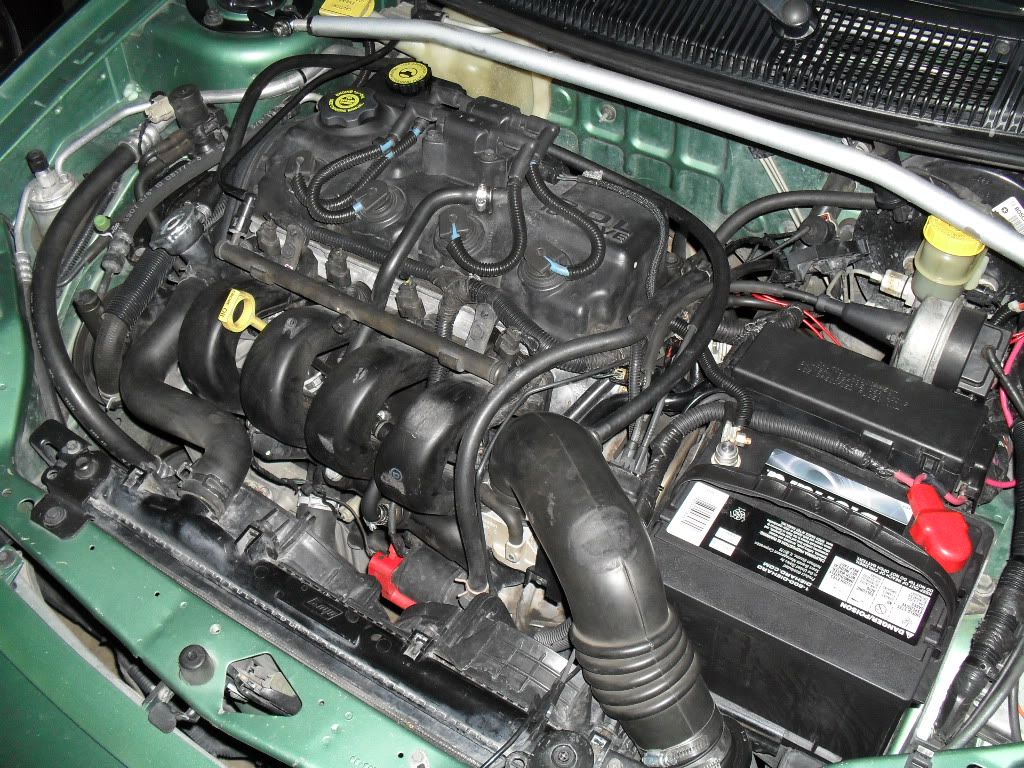 Last edited by 348HEMIRAM (9/05/2011 10:39 am)